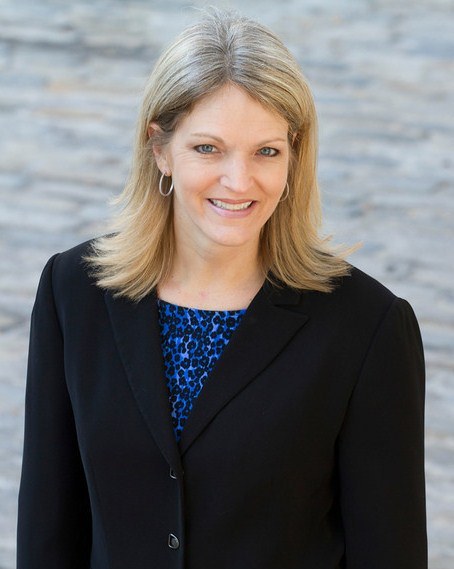 Maria Aselage is the President of HearSay Communications. She has more than 25 years of experience in the communications profession and is an award-winning television journalist and website developer. She received an undergraduate degree in journalism from the University of Georgia and a MBA from The Citadel.
As a television news reporter and anchor, Maria worked in Martinsburg, West Virginia; Clarksburg, West Virginia; and in Charleston, South Carolina. As a Lowcountry journalist, Maria covered numerous high profile and notable stories including the Susan Smith murder trial of her two children, both of accused serial sex offender Duncan Proctor's sexual assault trials and Shannon Faulkner's fight to be admitted as a cadet to The Citadel. After leaving the news business in 1998, Maria taught public speaking at The Citadel.
From 2002 – 2005, during the height of the sexual abuse crisis, she served as the communications director and media spokesperson for the Catholic Diocese of Charleston. In May 2005, Maria moved to the Jacksonville, Florida area where she was the Executive Vice President at the Clay County Chamber of Commerce.
She returned to Charleston in January 2007 and started HearSay Communications. In addition, Maria is an adjunct professor at The Citadel where she teaches courses in business communications, marketing, media marketing and crisis communications to graduate and undergraduate students. She also oversees all the public relations and marketing initiatives for the School of Business. In Fall 2014, members of the Corps of Cadets voted her "Professor of the Game."
As a news reporter, Maria received several Investigative Reporting awards. The Radio Television News Directors Association of the Carolinas awarded her second place for South Carolina Journalist of the Year in 1997. In 2006, she received the award for Outstanding Website from the Florida Association of Chamber Professionals. She was also part of the team that created a direct mail marketing piece which the Florida Economic Development Council acknowledged as the Best Direct Mail Campaign for a medium market. In 2014, she was named "Professor of the Game" at a Citadel football game.
Maria is the chairperson of the communications sub-committee of the City of Charleston's West Ashley Revitalization Commission. The commission's mission is to assure the long-term economic stability of West Ashley by revitalizing the unique character of the area.  She also serves as Vice Chair of the Board of Directors of Camp Rise Above, a non-profit organization that provides life changing camp experiences to children with special medical needs and life challenges. She served as Board Chairperson from September 2013 – 2015. As a Board member, she volunteers at various summer day camps held at James Island County Park. She also serves as the photographer at Camp Merry Times, a yearly overnight camp for kids with cancer and their siblings located in Hendersonville, North Carolina. In her spare time, Maria enjoys swimming, photography and learning about wine.